Motivation can be difficult to find, and it's a major concern we are often asked about.
Police legal exams are challenging and require commitment to assimilate the knowledge required to pass your exam. It can be difficult balancing work commitments with family and home life, ensuring you have sufficient time to study towards your exam, but it can be even more difficult actually sitting down to study!
We're always looking for ways to improve Police Inspire and build on the study platform, and we are happy to introduce our new Study Tracker, that should help you to stay on track.
The Study Tracker will allow you to quickly have an overview of your study activity.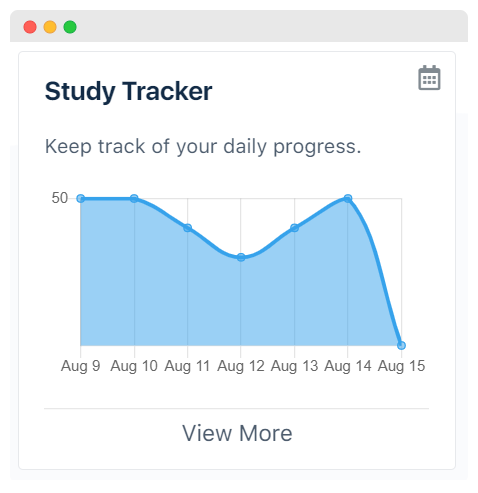 The Study Tracker is available right now in members dashboards. The tracker shows the amount of questions attempted during the current week, across all exam attempts including Study Sessions, Test Sessions and Mock Exams.
You can view more detailed data by clicking on "View More", where the following features are available.
Questions Tracker
Our questions tracker allows you to see your attempts and results over time, clearly showing your progress. You can also pick your own time period to compare and visualise your performance.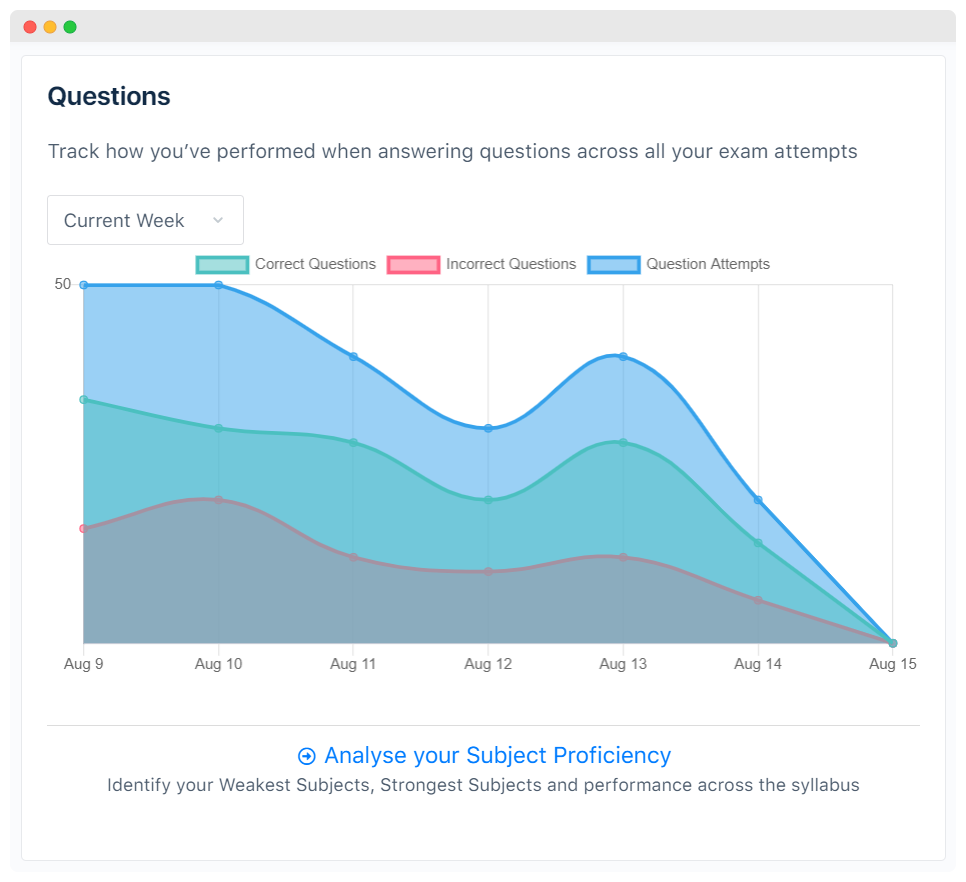 You can also jump directly to your subject proficiency analysis by following the link below the graph. This allows you to identify your strongest and weakest subjects, along with a proficiency score for each subject.
Time Tracker
Quickly review how long you've spent studying, and keep yourself on target! You can also customise the time period on this graph to see how your studying has changed over time.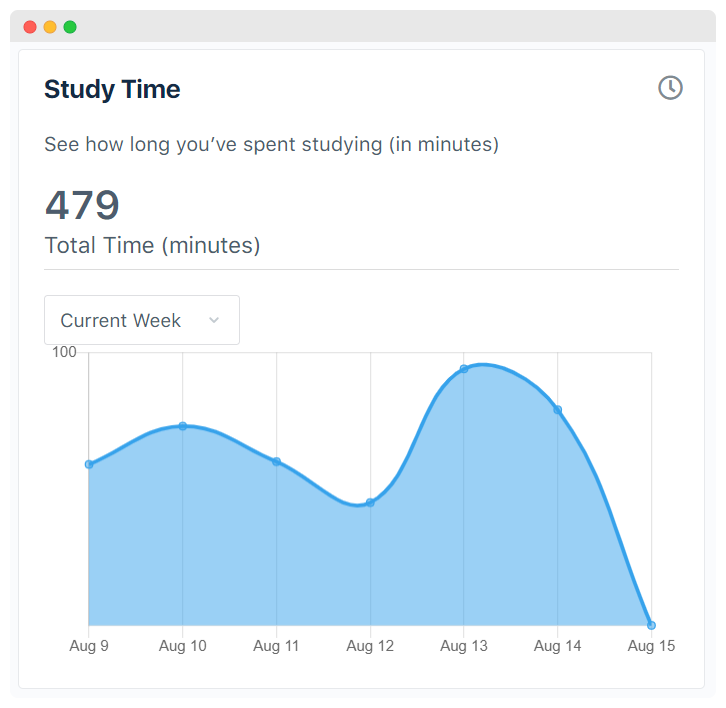 Exams Tracker
Our exams tracker provides you with a quick rundown of the exam sessions you've taken, whether that be Study, Test or Mock Exam sessions.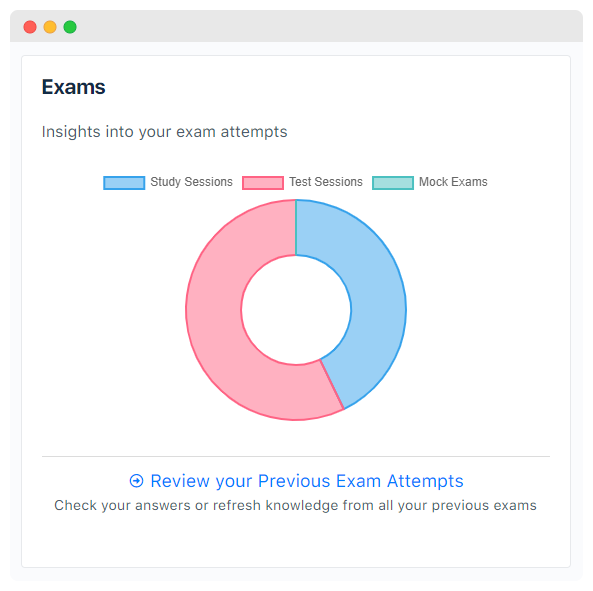 We hope the new Study Tracker gives you an insight into your study and helps provide that extra motivation to stay on track!